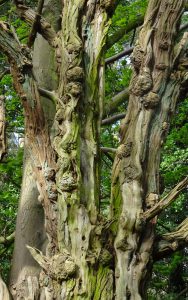 Belvoir Park Forest is a superb woodland within the City of Belfast and is part of Lagan Valley Regional Park, which has been designated an Area of Outstanding Natural Beauty.
The 180 acres of forest are the remnants of the woodlands of the Belvoir Estate, originally laid out in 1740 by Arthur Hill. Later it became home to the Bateson family and in 1885 Thomas Bateson was made Lord Deramore, taking his title from an old oak tree within the estate (Doire More – Irish for Great Oak).
Within the forest was the site of the church of Breda, referred to in 1442 and destroyed in 1622 and the graveyard can still be seen, as well as a Norman Motte, dating from 12th – 14th century.
The history of Belvoir Park, its gardens, veteran oaks and wildlife are described in the  beautiful  book edited by Dr Ben Simon – A Treasured Landscape – The heritage of Belvoir Park. (ISBN-10: 0955158303  ISBN-13: 978-0955158308)
Save
Save
Save
Save
Save
Save